HEALTH BENEFIT PROGRAM for IFSEA MEMBERS by AFLAC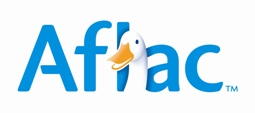 American Family Life Assurance Company of Columbus



IFSEA Rates are up to 50% Less than Direct Rates


How Aflac works with your Medical Coverage:
• Cash Benefits Directly to You to Help with Daily Expenses When You are Sick or Hurt
• Aflac pays the CASH BENEFITS directly to policy holders unless they choose otherwise.
• Aflac helps fill the FINANCIAL gap if you or your spouse are unable to work.
• Aflac benefits PAY no matter what other insurance you have.
• Aflac plans are PORTABLE.  Even if you change jobs, you can take it with you.
• Aflac does NOT raise the price every year, so you know the cost in the future.

Insurance Policies Offered:
Accident
Cancer
Hospital Confinement Indemnity
Specified Health Event
For More Information, please contact:
John Kukulica
Independent Agent
Office:  775.824.9900, ext: 16
Cell:  775.303.2220
John_kukulica@us.aflac.com